The Inaugural KROTO AWARD 2017 announced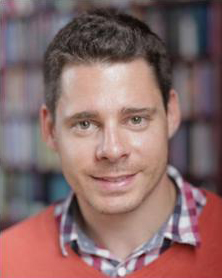 Dr Matthew T. Cole from the University of Cambridge, UK is the recipient of the inaugural KROTO AWARD 2017.
The NANOSMAT Society, in memory and recognition of the impeccable contributions of the late Professor Sir Harold W. Kroto (1996 Nobel Prize in Chemistry) to the fields of nanoscience and nanotechnology, will recognise and honour young, outstanding and high calibre scientists who although still early on in their professional careers demonstrate true leadership, originality and innovation in research and development relating to nanoscience and nanotechnology.
Professor H. W. Kroto was the Honorary President of The NANOSMAT Society and much of his time and efforts, during the latter years of his life, were devoted towards promoting science and technology, especially to youngsters and to engage and motivate them to take interest in science and technology in order to work collectively towards overcoming some of the key scientific challenges facing the world we live in today such as global warming, treating cancer, aids, producing clean energy, etc.
The KROTO AWARD is one of the 3 major awards presented each year to outstanding international scientists in recognition of their excellence in the broader fields of nanoscience and nanotechnology.
The award will be presented at the 12th NANOSMAT conference to be held at the Pierre & Marie University in Paris, France (www.nanosmat-conference.com) during 11-13 September 2017. Dr Cole will deliver the 2017 KROTO AWARD Lecture during the opening session.